Imagine Your Korea
Korea has blossomed into an irresistible tourist haven, encompassing a rich tapestry of cultural marvels, tantalizing culinary journeys, and breathtaking natural landscapes, seamlessly intertwined with the allure of contemporary entertainment.Beneath Korea's surface lies a realm of attractions that surpass imagination. Combining a 5,000-year-old historical legacy with a modern culture and cutting-edge amenities, Korea offers an expansive canvas of travel opportunities, captivating solo adventurers, couples, and families alike.
About Korea
Airport code

Seoul (ICN), Busan (PUS), Daegu (TAE), Jeju (CJU)

Language

Korean and English

Currency

Korean Won (KRW)

Country code

+82

Time zone

UTC +9

Electricity

220V, 60Hz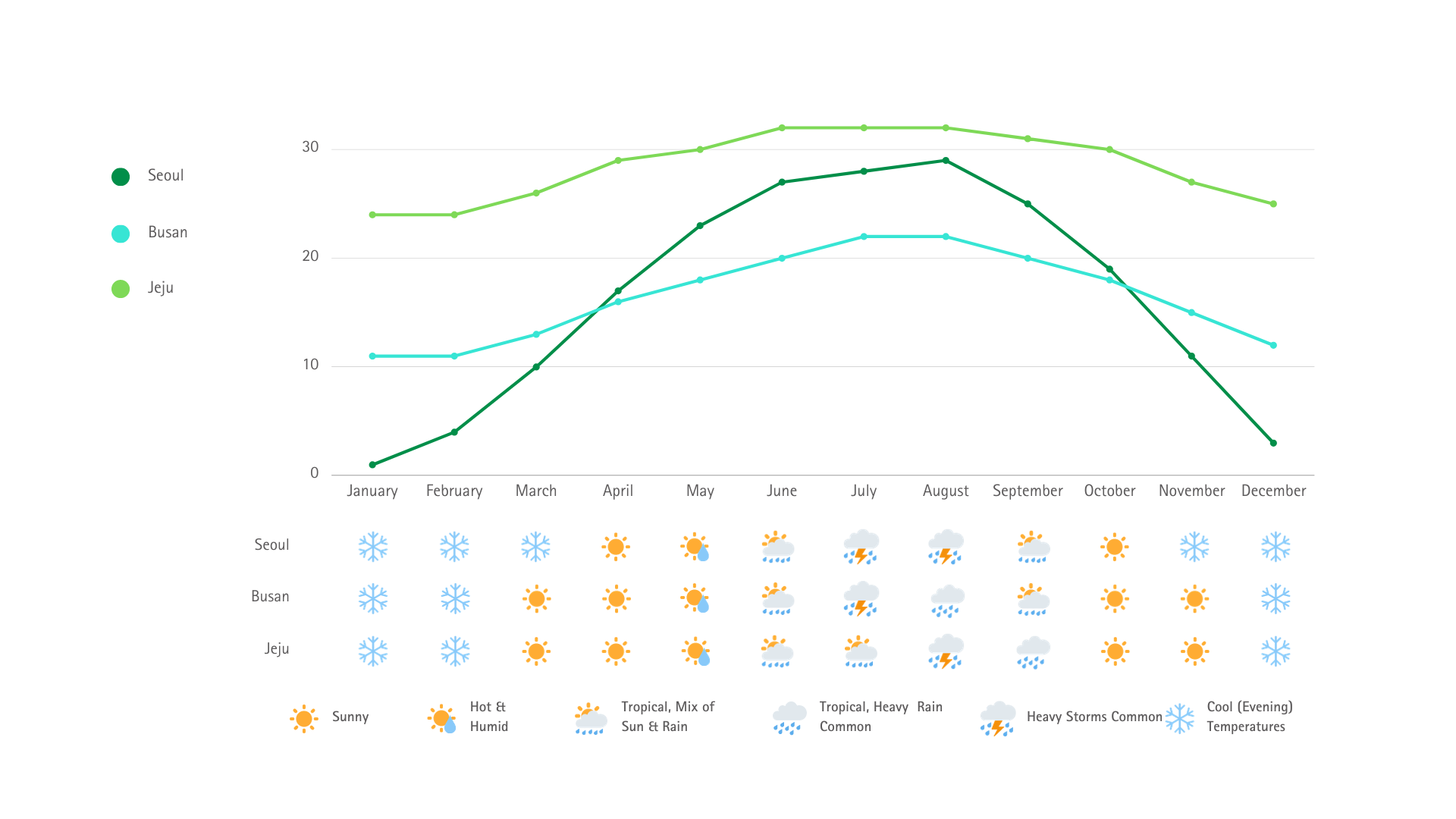 Recommended Hotels
Best Western Premier Hotel Kukdo

The Best Western Premier Hotel Kukdo is Located in the middle of Dongdaemun and Myeong-dong in Seoul, the Best Western Premier Hotel Kukdo is ideal for sightseeing at Dongdaemun, Myeong-dong, Cheonggyecheon stream, Namsan, etc., or doing business by public transportation. Also, the hotel is a business and leisure hotel where you can enjoy both the traditional and modern beauty of Seoul.

The Ambassador Seoul - A Pullman Hotel

The Ambassador Seoul—A Pullman Hotel is centrally located in Seoul and has easy access to major shopping, entertainment, and business such as City Hall, Gwanghwamun, Dongdaemun, Myeongdong, and Namsan. The 5-star cosmopolitan hotel offers a comfortable stay with 413 rooms, six restaurants and bars, including a Michelin-recommended Chinese restaurant, and an indoor swimming pool. The large-scale Grand Ballroom and versatile meeting rooms will be the ideal choice for successful business events. Free shuttle bus tours around the city's attractions and the nearest subway station make the hotel even more perfect for business and leisure travelers.

LOTTE Hotel Seoul

The LOTTE Hotel Seoul's optimal location makes it easily accessible from Seoul's major sightseeing spots. In addition, LOTTE Hotel Seoul provides high-end venues for family gatherings, luxury weddings, large-scale international conferences, and business events.
Tour East Korea
Address
LOTTE JTB
3F Samhwan Building, 88 Yulgok-ro, Jongno-gu, Seoul 03131, South Korea
Our Team Members
Jung Hwan Lee

Team Leader

Lily Lee

PCO / Tour Specialist

Sookyung Min

PCO / Tour Specialist