President Message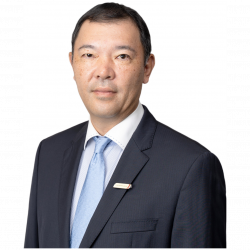 Keith Kitagawa
President & CEO
Our tagline, "We Connect You in Asia," encapsulates what we do and the boundless possibilities that lie ahead, including our commitment to sustainable, technological, and human connections.
Travel is all about connections - the physical journeys we take to breathtaking destinations and the human bonds we form.
At Tour East, our teams across Asia help make these connections meaningful, creating enriching cultural experiences for every traveller.
We value our global partnerships and work together to provide exceptional client experiences. Our success is linked to theirs.
Because of our technology investments, we can provide our partners instant access to pricing, availability, and confirmation for various destinations. They can provide their customers with swift and precise services.
Our Progressive Web App provides digital itineraries, destination info, options, and customer service. We prioritize sustainability while enhancing service delivery and communication with partners and clients. Embracing technology means smoother journeys and a greener, more sustainable future.
Despite our technological strides, we understand that tourism remains inherently human. Tour East's core has always been superior customer service, deep destination expertise, and enduring relationships. Our people, their expertise, and unwavering dedication are irreplaceable in crafting extraordinary experiences for over half a century.
In essence, "We Connect You in Asia" signifies our dedication to making meaningful connections in every sense - sustainable, technological, and human.