Be Enchanted
Explore Myanmar (formerly Burma), a vibrant and diverse country with so much to offer!This Southeast Asian nation is home to over 100 ethnic groups and shares borders with India, Bangladesh, China, Laos, and Thailand. Yangon, its largest city, boasts lively markets, serene parks, beautiful lakes, and the magnificent Shwedagon Pagoda. This towering golden structure dates back to the 6th century and houses Buddhist relics.But Myanmar is more than just its stunning landscape. Its rugged highlands, sweeping rivers, and soft seas are just a few natural wonders that will captivate you. As Myanmar emerges from a long period of isolation, visitors have the opportunity to experience its rich history, vibrant cultural heritage, and the genuine warmth of its people. So come and discover the many charms of this enchanting country for yourself!
About Myanmar
Airport code

Yangon (RGN), Mandalday (MDL), Nay Pyi Taw (NYT)

Language

Burmese and English

Currency

Myanmar Kyat (MMK)

Country code

+95

Time zone

UTC+06:30 (MMT)

Electricity

220-240V, 50Hz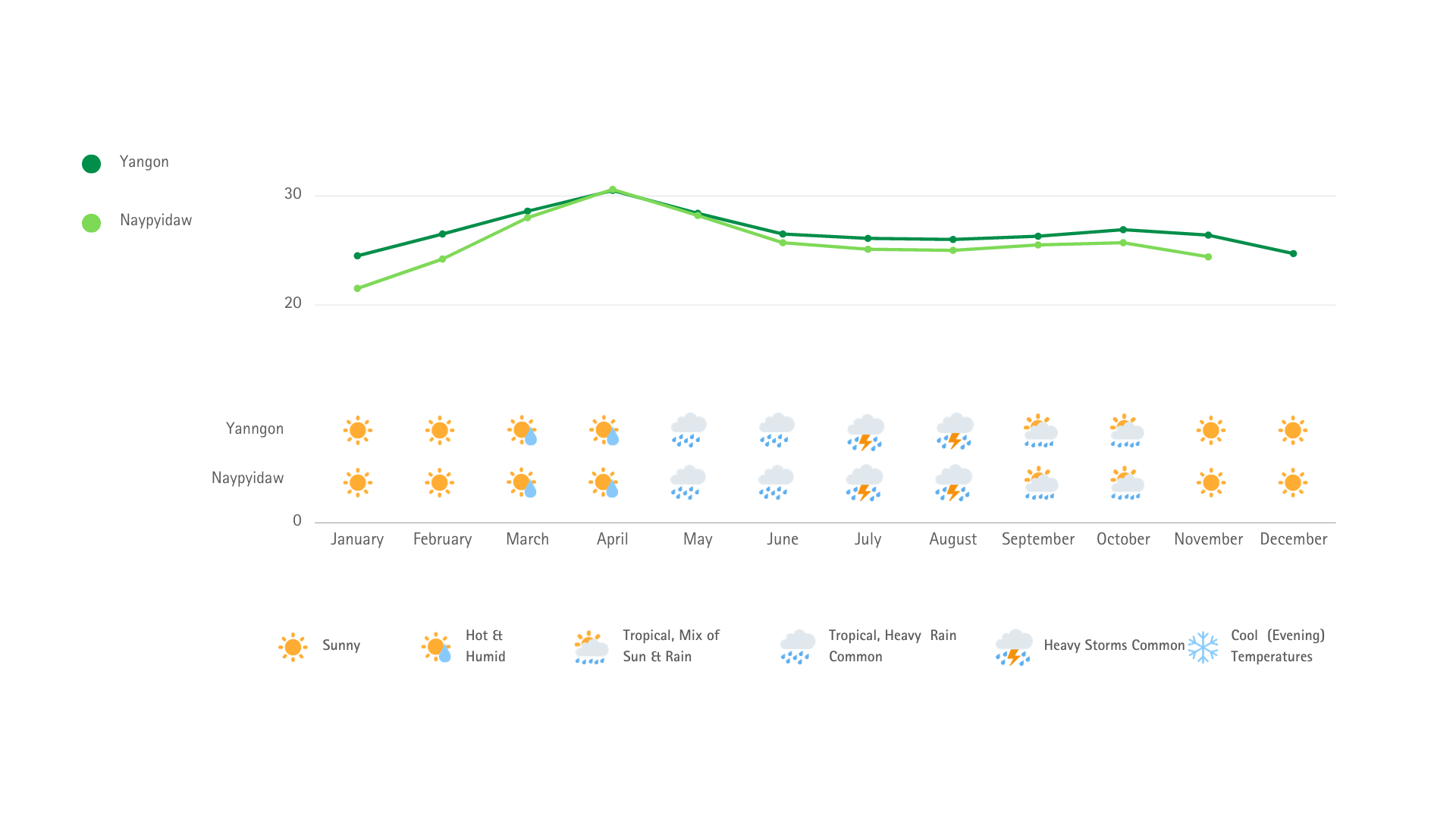 Recommended Hotels
Art of Sand Resort

Located on the tranquil, crystal-clear shores of Ngapali, on the west coast of Myanmar, the resort combines both elegant modern yet traditional Asian architecture with service from the heart. Here at the Art of Sand Resort, experience the ultimate luxury of true Myanmar hospitality, focused on compassion, kindness, and family, making you feel comfortable and at home in this captivating country.

Bagan Lodge Hotel

Located just 5 km from the stunning Ananda Temple and 6 km from the famous Sulamani Temple, this luxurious rural resort offers a stylish getaway.

Bagan Lodge Hotel features modern villa-style buildings with charming tented roofs. Inside, you'll find spacious rooms with wood floors, free Wi-Fi, flat-screen TVs, private balconies, and coffee/tea facilities. Upgraded rooms provide extra space, with some having two bedrooms and bathrooms.

Guests enjoy free parking and a tasty breakfast buffet. Dining options include an open-air restaurant serving Myanmar cuisine and a cozy lobby bar. There's also a casual bar by the outdoor pool for relaxation. To enhance your stay, there's an on-site spa offering massages and beauty treatments.

Sanctum Inle Resort

A destination as removed from the wider world as Inle Lake demands a resort where detachment is a priority. Where simplicity is the essence of elegance, where contemplation, not bustle, reigns supreme, At the Sanctum Inle Resort, arches and cloisters reference the monastic life, opening the doors to a more contemplative experience of travel.
Tour East Myanmar
Address
Taken care by Tour East Thailand, a division of JTB (Thailand) Ltd., on behalf of Tour East Myanmar
54 Harindhorn Building, 9 Floor, Room 9C, 9D, 9E, North Sathorn Rd, Silom, Bangrak, Bangkok, 10500 Thailand
Our Team Members
Bandith Mao

Global Inbound Manager